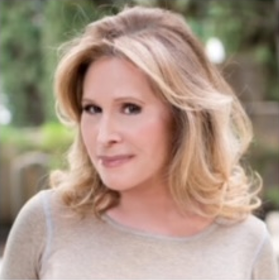 FOUNDER, CEO, AND PRESIDENT
Debra Sharon Davis

Debra Sharon Davis, a former journalist, is a leading communications, public relations, marketing, branding, and business development strategist. She is also considered a social philosopher, pop cultural historian, and trend expert. In her career, Debra has specialized in counseling public and private companies as well as startups in an array of industries with special concentration in technology, telecommunications, digital media, entertainment, mobile, online learning, cyber security, consumer products, data analytics, e-commerce, health and wellness tech, biotech, luxury, and travel. She is known for "giving technology a heartbeat." Debra is a longtime Advisory Board Member of the Geffen Playhouse. She is also a member of Media & Entertainment Services Alliance (MESA),  Content Delivery & Security Association (CDSA), Writers Guild of America, PEN, National Book Foundation, Doctors Without Borders, Feed the Children, and numerous other technology, media, and international organizations. 
Debra was the only consultant chosen to be included in Cablefax Magazine's Most Powerful Women 2022 list.
Sample Speaking Engagements
CONTENT PROTECTION SUMMIT, UNIVERSAL CITY, CA
The first non-engineer speaker to predict the importance of cyber security for Wall Street as well as the broad stakeholder impact. The presentation stressed the importance of creating internal communication protocols to mitigate vulnerability.
CABLEFAX TV INNOVATION SUMMIT, NY
A panel speaker and video interview on the future of OTT expansion and the worldwide centi-billion dollar market.
CORPORATE LEADERSHIP RETREATS
A keynote speaker at many corporate leadership retreats around the world.
CABLEFAX MOST POWERFUL WOMEN IN MEDIA HONOR
Recipient of honor for five consecutive years (2016-2020).
WILLIAM FAULKNER SOCIETY AWARD FOR HISTORICAL FICTION
Honor in 2016 for authoring the historical novel Eldedeena Empatha Mae.